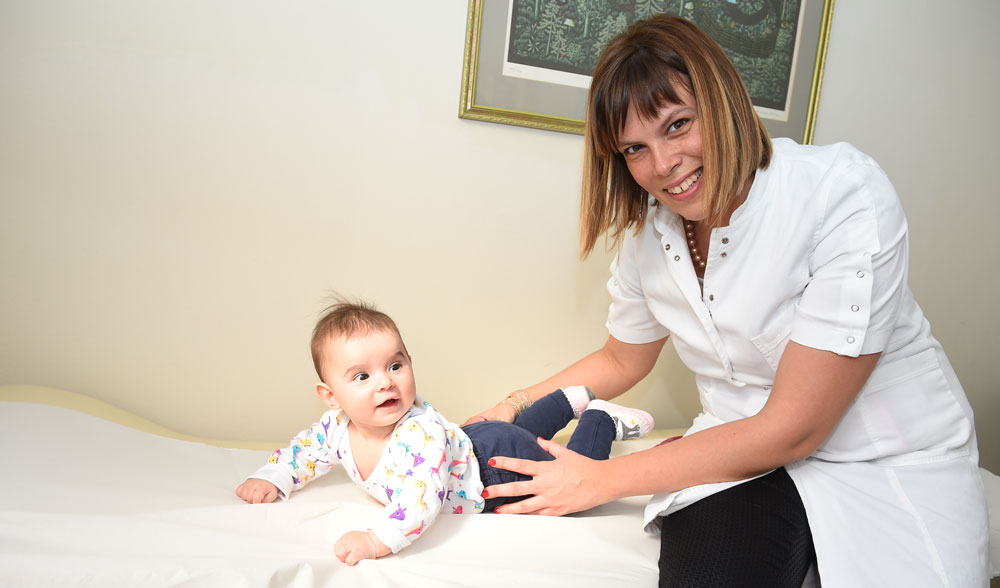 Pediatrics a.k.a. "child healthcare" or "child medicine" – comprehensive examinations and vaccination (according to Vaccination Calendar) of your healthy child; following and monitoring of his/her growth and development; child specialist and sub-specialist examinations; diagnostic and treatment of your sick child in the "MEDIKOM" outpatient center or at home.
Comprehensive child examinations schedule from birth to the majority (coming of age)
Child specialist planned examinations, vaccinations, laboratory analyses.
In the maternity hospital:
Vaccination against tuberculosis (BCG) immediately after birth (post-delivery)
The first dose of the vaccine against hepatitis B (HB= + immunoglobulin in new-born infants, HBs antigen in positive mothers (hBG) in the first 24 hours.
Screening (test for phenylketonuria (PKU) (a genetic disorder due to phenyl-alanine-hydroxylase enzyme deficiency and hypo-thyroidism (impaired function of the thyroid gland) in the first 5 (five) days following the birth.
Regular home visit to the baby and the mother – mother's health condition check-up, especially breast-screening and the assessment of child health condition, education and training in newborn's care – advice about diet and breast-feeding, bathing and umbilical stump – navel treatment – five days after leaving the maternity hospital